July 2019
July 10th
Proud to announce that Anna is now officially a Certified level 1 Vet Tech! I am so proud!!!
July 19th
The kittens are doing well, growing big, and loving their Catio!
Sadie girl is growing too and thankfully is our only pup now!
Biscuit and Buddy have started having rough play dates out in the back field where they can wrestle and run and play in the water. Biscuit can still be a little much for Buddy who will jump in a chair to sit by me while he rests.
We have been cleaning up around the kids' old fort. Adam gets a little nostalgic at times even though he is too big that old tractor we bought him years ago it still holds him… figuring out how to drive it is a problem though!
July 21st
We got tired of never going anywhere because the kids didn't feel like it, had other plans, or they would go with us then be cranky because they didn't really want to go so we made a deal with them. I told them we are going to go do things, we will tell you we are going and you are more than welcome to come or to opt out, either way, works for me but I am not going to spend all my life sitting waiting for other people to want to go do things. Besides, just me and hubby time is fun!
We decided to go walk around Boykin Springs for some exercise! The place was busy, typical of summer but we managed to wander a bit. Got a call from Aust while we were hiking so he got to take a little hike with us via the phone.
It really was nice to just be on a date with my love, I think we kinda like each other still after all these years. He has my whole heart!

The kids opted to go watch the new Lion King movie! Adam isn't mad he just doesn't like his sister always using SnapChat filters on their pics! They really enjoyed the movie and got in some sibling time!
July 28th
The powers that be decided to drain the lake by Dam B to repair the dam from the flooding we had to deal with earlier. That left the lake at Martin Dies State Park into a dry lake bed. Which of course we had to go explore. The kids opted to go with us!
Anna and Adam had fun opening up the "oysters" (mussels) to look for "pearls."
Sadly, all they found were stinking rotting dead mussels!
So stinky in fact when we went to get back in the truck we had to make Anna get out and "bathe" in one of the camp sites! Thankfully I always carry hand soap in the truck!
I love nothing more than to see my kids laugh and cut up. I told them, "Let me get a pic." At the same time, they both turned at me with duck face! Then busted out laughing because they were thinking alike! Love these brats!
We walked the shore line then up to the look out bridge.
Looking and hoping they make the much-needed repairs on the park while the water is low.
It was a beautiful day!
July 31st
Anna's clinic was recognized in our local news paper as "Best Of Lufkin" and they got to have their picture in the paper! Anna bottom row second maroon scrub!
Adam caught a Texas Brown Snake out in the yard while helping his dad do some work. He had to come to show me then let it go someplace safer.
I love that I raised my kids to love nature and to appreciate all of God's creatures! It is one of my proudest accomplishments. I am beginning to see that I did do some things right, my kids love for creation is one of those things! I am blessed
Peace, love, joy, and blessings,
Becky
Y'all go check out my new business page!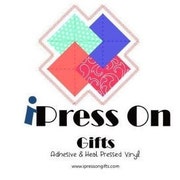 ~Find me on ~
Etsy:
https://www.etsy.com/shop/iPressOnGifts
Facebook:
https://www.facebook.com/iPressOnGifts
Instagram:
https://www.instagram.com/ipressongifts/
Pinterest:
https://www.pinterest.com/ipressongifts/
© Becky Husband & OhHappyDaze.net
Ads that are displayed below this point are NOT my ads but those of WordPress.com and are not necessarily approved or supported by Becky Husband or Oh Happy Daze. If you saw an inappropriate ad, please report it!