June 2019
June 1st
Hubby, the kids, and I headed out to the lake, the idea was I would get to paint while they fished a little since it was the free fishing day in Texas!
I was all set up and ready to have a little ME time while they enjoyed fishing.
Off they headed to cast their lines!
Adam going to the extreme to get past the downed trees around the shoreline. This little stunt makes me think of his big brother who would do stuff like that as well.
They managed to snag a couple of little perch before coming back to where I was painting and getting fishy goo all around my tidy painting area causing me to gather all my precious art supply and retreat to the truck.
This was as far as I got… oh well, maybe another day.
Once we returned home we saw online that some pups and kittens had been dumped at a nearby cemetery so we all loaded up to go rescue them. I knew good and well that even though the person who found them left food for them; pups and kittens this small would never survive the night in the piney woods. Coyotes, foxes, hogs, coons, and anything else that might have spotted them would make a quick meal of them so we went and got them.
Poor little things looked like they lost their whole world, because they did.
These guys looked to small to have been taken from their momma.
We gathered them all up and took them home and gave them all a bath and made sure they were well-fed and had a safe pen to stay in while we tried to find them good homes. Which we ended up keeping the little girl, now known as Sadie!
Even the kittens had a bath and we fed them softened food because they were too small to eat regular food. Their little teeth were barely in! We let them stay in the house in our old guinea pig cage. They were content to sleep on our fuzzy rug safe and sound. These two sweet babies we already knew we were going to keep. Meet Friend (the boy) and Precious (the girl.)
June 6th
Last month I made the decision to start my own t-shirt business I named "iPress On". I had been looking into the idea for some time but with all that my life has going on, I had put it off for a while until I felt ready. Well, my supplies finally came in so ready or not here we go!! I decided to name it "I Press On" because 1) that is what I do with the vinyl and 2) that is what I do in the face of turmoil in life… I press on and considering how life has been lately it just seemed fitting.


My heat press and all of its attachments!

M cutting machine and all of my vinyl!

Jumping in and learning how it all works!
I know I have a lot to learn and I had been studying up on it for a while now but actually having the stuff and starting to work with it is the best way to learn. I really do enjoy the work and as long as I keep learning new things and improving as I go I think my little side hustle might help out with the extra expenses we have with my ministry and just life. My goal is to get out of debt, maybe this will be part of the solution!
June 8th
Adam got his official drivers license in the mail today!! Now to get him out and practicing! My boys were not crazy about driving and Anna was too crazy about driving!
Say hello to little Sadie!!! She is such a sweetheart! She gets spooked by playing with the rough and tumble boys and big ol' Biscuit so she seeks shelter in our laps!
The kittens have become such a par pf my day, the little boy is a little wild with his play but loves to be cuddled and the girl is not so needy for cuddles but calmer at play. Such different personalities both so sweet. I am so glad they are doing so well!!
June 14th
Anna is doing well at work always coming home with interesting stories to tell about what all she sees and learns at the animal hospital! She is in her element!
June 15th
Anna brought home a bottle baby to foster for a couple weeks… notice the difference between her "fostering" and me fostering the kitten. I nicknamed him Cheeto, he s a little crazy…
June 16th
For Father's Day hubby wanted to go to Beaumont to eat at our favorite restaurant, Brazos Cattle Co. Just to find out, much to our disappointment, they had closed it down since our last time there. We opted to go to the other steak house. We were disappointed for sure.
We went to the craft stores to look for stuff for my business. Anna was tired from working so much so her brother felt sorry for her and pushed her around in the shopping cart while we shopped. Proof he does love her!
June 29th
I found Mr. "Friend" kitten crawling up on my heat press (dangerous), so we decided that the kittens needed to have a space of their own out of my room that I was trying to start a We cleaned off our back porch and the guys got busy building them a "Catio." Which is basically a patio for cats!
The porch will be their home but I wanted them to have an area outside as well, dirt makes a way better litter pan than an actual litter pan!
We furnished it with one of our old cat trees, a large branch for them to climb on, little perches they can set on and watch, all completely screened in to protect them! In the afternoons we enjoy going out and sitting with the kittens, cuddling them and playing with them, it is my happy place! They love watching the other animals and birds and bugs from their safe little perches!
I am really happy that I have a ministry (Hebrews 13:3 Outreach Ministry) to met my spiritual needs, a business to meet my financial needs, and this blog to remind me that I have all of these things, I am blessed!
Philippians 3:14
14 I press on toward the goal for the prize of the upward call of God in Christ Jesus.
Peace, love, joy, and blessings,
Becky
Y'all go check out my new business page!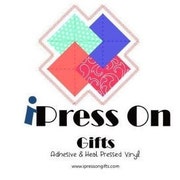 ~Find me on ~
Etsy:
https://www.etsy.com/shop/iPressOnGifts
Facebook:
https://www.facebook.com/iPressOnGifts
Instagram:
https://www.instagram.com/ipressongifts/
Pinterest:
https://www.pinterest.com/ipressongifts/
© Becky Husband & OhHappyDaze.net
Ads that are displayed below this point are NOT my ads but those of WordPress.com and are not necessarily approved or supported by Becky Husband or Oh Happy Daze. If you saw an inappropriate ad, please report it!
---