August 2019

"August rain: the best of the summer gone, and the new fall not yet born. The odd uneven time."
―Sylvia Plath, The Unabridged Journals of Sylvia Plath
August 1st
We decided to have a little "paint party" with my niece. She is also an aspiring artist so I thought it would be fun to enjoy some painting with someone who loves art as much as I do!

August 3rd
The local state park drained their lake to repair the nearby dam. Hubby and I decided to go on a biking date and check out the drained lake and just enjoy the day together.
The trees here have beautiful moss growing in them which was the prettiest part of the park today since there was no water, just a muddy lake bed.
Looking out over the drained lake we spotted an odd-looking stump. Hubby said, "Wow that stump looks like the grim reaper with a bird on his shoulder." I said, "Oh, so it looks like Oden?" We watch too much Vikings!
The park was beautifully decorated with dozens of orb weavers! Webs draping from tree to tree and being shared with three or more spiders in a neat little communal living arrangement! It was neat to see!
What's a date without dinner! A picnic with my silly hubby! Gosh, I love this man!
August 5th
Hubby got a "new to him" truck! Our last one was having so many issues we decided we just wanted to try a different one altogether! He is a happy man! He had a dentist appointment this morning and I teased him, "Most kids just get a sticker for being good at the dentist, you got a truck!"

Adam is loving his sweet little pup! She is a cutie pie! He got
August 7th
Biscuit was neutered today. I think he knew. Afterward, the poor guy had to wear a diaper to keep from licking himself and Anna had to help him potty so he wouldn't wet his diaper! I finally felt sorry for him looking like a dork and got him a pair of boxers to wear, then he looked like a surfer! The things we do for our pets!
August 10th
Another date with the hubby at the park. I enjoy biking so much because it is an easy exercise and very peaceful and pleasant to have the wind in your face, the sun on your skin, and peace of being in God's creation in your heart.
A few birds blessed us with their presence, I miss birding and discovering new species I had not known before.
August 18th
Today we went to the lake to mostly ride around looking for new places to hunt rocks. We had a picnic, it's tradition!

We decided we would just keep our trash rather than challenge the garbage guardians!

We hiked down the trail to the lake and ended up walking along the shore a ways and found a ton of rocks! Unfortunately, the recent storms had knocked down many trees and blocked the trails loop that we attempted to return to our truck by so we ended up having to cut through the woods to get back to the trail we came in on. Fortunately, we did spot a few pretty insects along the way.

August 24th



The other day a lady asked me if I could do some pebble art type stuff and that sent me into crafty art mode so we have been going and looking for pebbles as much as we could, it is mostly an excuse to get out and wander around in nature!

Adam doesn't always like to join us but when he does he is entertaining with his climbing and jumping and acting silly!

And he always has liked to find rocks and collect them! HE and his dad both were hoping to find an arrowhead but they didn't have any luck.

August 25
Hubby & I went riding around hoping to find some cool rocks for art, not much to see but any day that get to spend with him is a blessed day!

August 31st
We decided to take a hike at Livingston State Park in hopes to find some of the petrified wood they claimed to be there, we only found a barely travelable hiking trail but hubby made good use of the downed trees. He said if Aust was here he would have been up that tree so he had to see if he could instead, Adam pretended to hold the tree up. 


Not easy to travel the trails when the bridge has no way to get to it!


Not a very exciting or eventful trip but we did do a LOT of walking which is good!

Peace, love, joy, and blessings,
Becky
Y'all go check out my new business page!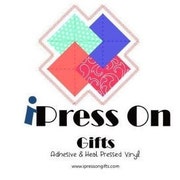 ~Find me on ~
Etsy:
https://www.etsy.com/shop/iPressOnGifts
Facebook:
https://www.facebook.com/iPressOnGifts
Instagram:
https://www.instagram.com/ipressongifts/
Pinterest:
https://www.pinterest.com/ipressongifts/
© Becky Husband & OhHappyDaze.net
Ads that are displayed below this point are NOT my ads but those of WordPress.com and are not necessarily approved or supported by Becky Husband or Oh Happy Daze. If you saw an inappropriate ad, please report it!