November 2019
November
"November's sky is chill and drear, November's leaf is red and sear." Sir Walter Scott
November 5th
Hubby took me out riding around the local back roads so I could take some nature photography. He knows the fall season, holidays are hard and I need my dose of nature to help me stay sane. There is such peach in nature that can not be found anywhere else and I absolutely LOVE capturing  some of God's best work on "film."
November 10th
Hubby and I decided to go on a "painting date." We gathered up my painting supplies and headed to one of the local lakeside parks! It was so beautiful and peaceful and fun just to share one of my hobbies with my love. I wish I was a better artist. I paint more of what I want to see than what I actually see but I know with practice I can improve. Hubby kept saying I was really good and complaining a little about his own art. I reminded him that I had been practicing a lot and took some online courses. Also, art is not to be compared but to stand on its own as an individual. I really loved doing this and hope to do it again soon.
November 14th
Baby girl turned 19 today! She is enjoying her new job at a new clinic and they bought her a cake!
November 17th
A biking adventure with the hubby at Martin Dies and some nature photography, a perfect day! I was even able to sneak up on a few armadillos and get a couple of cute shots!
November 27th
We have a beaver in our creek! Hubby and Mr. Beaver have been playing "Build a Dam and Tear it Down" for a week or two now. I was not convinced it was an actual beaver at first but the proof is in the gnaw marks! SO we set up a game cam and waited and sure enough, it wasn't long before we spotted our little engineer busy building. Hubby kept tearing down the dam hoping that Mr. Beaver would move on down the creek and sure enough in a week or so he finally quit building where it would flood our property and ventured on down into the forest out of town.
November 28th
The family got together at my mom's for Thanksgiving day.
My dad was thinking I was crazy first, for making him hold the stuffed animal and second for me running back and forth ten times trying to get my camera to work on a timer, of course, my sister had to close her eyes once I finally got the camera to work but yeah this is my crazy warped family… missing two who couldn't be here.
After the meal, we went on a hike at Boykin Springs with half of us who didn't have another family event to attend.
We walked about a half-mile to the "waterfall rock"
My oldest sister, her man, & my niece came along too
Hubby trying to be brave and walk the fallen tree… he decided against it.
Adam slow and steady made it across!
Once a vet tech always a vet tech, Anna found a dead squirrel along the way and wanted to investigate it.
Adam had to swing on the swing…
so hubby decided he had to as well. He is enjoying his much lighter weight!
Watching these to trying to pull Adam way back and let him go out far over the lake was hilarious!
Mom had a good time, may have been a little farther than she would have liked having had surgery only a month ago but she is a trooper and had a strong helper by her side!
And flowers in my hair along the way, because "it's tradition."
Love your family, even the messy ones, try to enjoy each day for the blessing it is and even when you want to stop, keep moving forward even if it is just baby steps.
Peace, love, joy, and blessings,
Becky
Y'all go check out my new business page!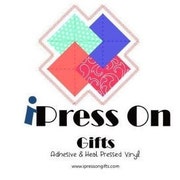 ~Find me on ~
Etsy:
https://www.etsy.com/shop/iPressOnGifts
Facebook:
https://www.facebook.com/iPressOnGifts
Instagram:
https://www.instagram.com/ipressongifts/
Pinterest:
https://www.pinterest.com/ipressongifts/
© Becky Husband & OhHappyDaze.net
Ads that are displayed below this point are NOT my ads but those of WordPress.com and are not necessarily approved or supported by Becky Husband or Oh Happy Daze. If you saw an inappropriate ad, please report it!