December 2019
December
"December's wintery breath is already clouding the pond, frosting the pane, obscuring summer's memory…"
― John Geddes A Familiar Rain
December 1st
We invited half of the fam and went to the lighted hiking trail in a nearby town. We really enjoyed it last year and I wanted to do it again this year.
The kids seemed to really enjoy themselves!
Of course, they are all still kids at heart and enjoyed the playground too.
We adults had to join in on the fun and had a few spins on the merry-go-round!
The best part is just being with the man I love.
December 2nd
Still feeling festive we decided to attend the lighted parade for the first time. We were disappointed but it was cold and crowded and Anna was just getting off work from working late and so it was fairly miserable but hey, we tried. I just want to do family things together as much as possible and often a poor experience like this makes the kids not want to try again for a while. Depression and holidays go hand and hand for me and this is my attempt and keeping the depression at bay.
December 14th
Another attempt at family time was our local Christmas parade. Better than the last parade but the same as any other local small-town parade but hey I got out in the sunshine for a bit so it is a win for me!
December 24th
Cookie making, "its tradition!"
It is just one of those things that have to happen, cookie making! The holiday season has to be summed up with this event of sugary snacks every year. The tradition was passed down from my mom to me and now from me to my kids, we always have to make a "cookie hand" as well because "its tradition."
December 31st
Celebrating a year gone by with some of my favorite people.
Here is to a year behind us, may the next year be kinder. Amen.
Peace, love, joy, and blessings,
Becky
Y'all go check out my new business page!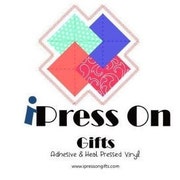 ~Find me on ~
Etsy:
https://www.etsy.com/shop/iPressOnGifts
Facebook:
https://www.facebook.com/iPressOnGifts
Instagram:
https://www.instagram.com/ipressongifts/
Pinterest:
https://www.pinterest.com/ipressongifts/
© Becky Husband & OhHappyDaze.net
Ads that are displayed below this point are NOT my ads but those of WordPress.com and are not necessarily approved or supported by Becky Husband or Oh Happy Daze. If you saw an inappropriate ad, please report it!