January 2020
January
"JANUARY,
The first month of the year,
A perfect time to start all over again,
Changing energies and deserting old moods,
New beginnings, new attitudes"
― Charmaine J Forde
January 18th
We are staying home more, trying to save money, not wanting really to do much of anything. The most excitement we have had is going out into the pasture with our mean ol' donkey, sitting in the tree stand we made for the kids a few years back and trying not to let the dreary weather make us blue. Donkey is a good comic relief for that, while he may look like he is "cheesing" at the camera, he is really trying to bite my boot, pull me down so he can bite me. It is in the simplest things I find joy.

January 19th
Every time we open the door this two saddle up to the railing like two drunks at a bar hoping for treats.
Catnip in all her beauty likes to strut her stuff for me. She has the majestic long hair that just makes her a beautiful tiny black lioness.
I would be inclined to say nothing happened this month but it did, we worked jobs, worked in the yard, did our ministry work, stayed home, rested, healed from the holiday season and hopefully will be ready for spring and sunshine and outtings again in a couple of months!
Peace, love, joy, and blessings,
Becky
Y'all go check out my new business page!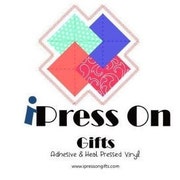 ~Find me on ~
Etsy:
https://www.etsy.com/shop/iPressOnGifts
Facebook:
https://www.facebook.com/iPressOnGifts
Instagram:
https://www.instagram.com/ipressongifts/
Pinterest:
https://www.pinterest.com/ipressongifts/
© Becky Husband & OhHappyDaze.net
Ads that are displayed below this point are NOT my ads but those of WordPress.com and are not necessarily approved or supported by Becky Husband or Oh Happy Daze. If you saw an inappropriate ad, please report it!